As part of the Shell Ocean Discovery XPrize international competition, which has a group of researchers from INESC TEC as the only Portuguese semi-finalists, a delegation from the competition was in Porto to evaluate the performance of this national team.
Between 18 and 21 December, this delegation visited the facilities of the Faculty of Engineering of the University of Porto, the Polytechnic of Porto – School of Engineering and the Port of Leixões in order to test and determine if the Portuguese team meets the requirements to advance to the final stage of the competition. On the 20th, several tests were carried out at sea, in Matosinhos, with the autonomous boat Roaz and the autonomous deepwater submarine DART.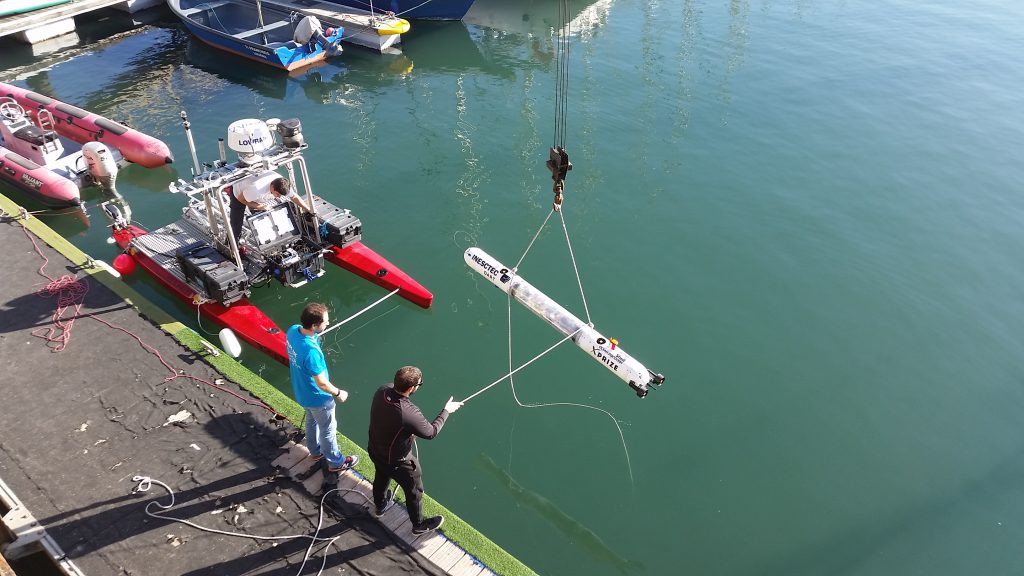 With the participation of 25 countries, distributed by 19 teams, the objective of the competition is to develop innovative technological projects that allow exploring and mapping the seabed, providing solutions to current problems and even revealing new resources for the benefit of humanity.
Access to and exploration of the seabed has been a difficult process and is subject to numerous limitations, not only of a physical scope, but also economic and even technological. In this sense, the Shell Ocean Discovery XPrize, entitled "Getting to the bottom of our ocean", is a competition that challenges teams to push the technology required to study the bottom of the sea to the limit, creating solutions that allow advances in autonomy, scale, speed, depth and resolution of marine exploration.
The Portuguese team's approach is called PISCES – Cooperative Robots for Deep Ocean Exploration – and is based on the combination of different marine robotic platforms to devise an effective and efficient solution for the exploration of the seabed. These platforms must be operated together and incorporate acoustic navigation and a mapping system.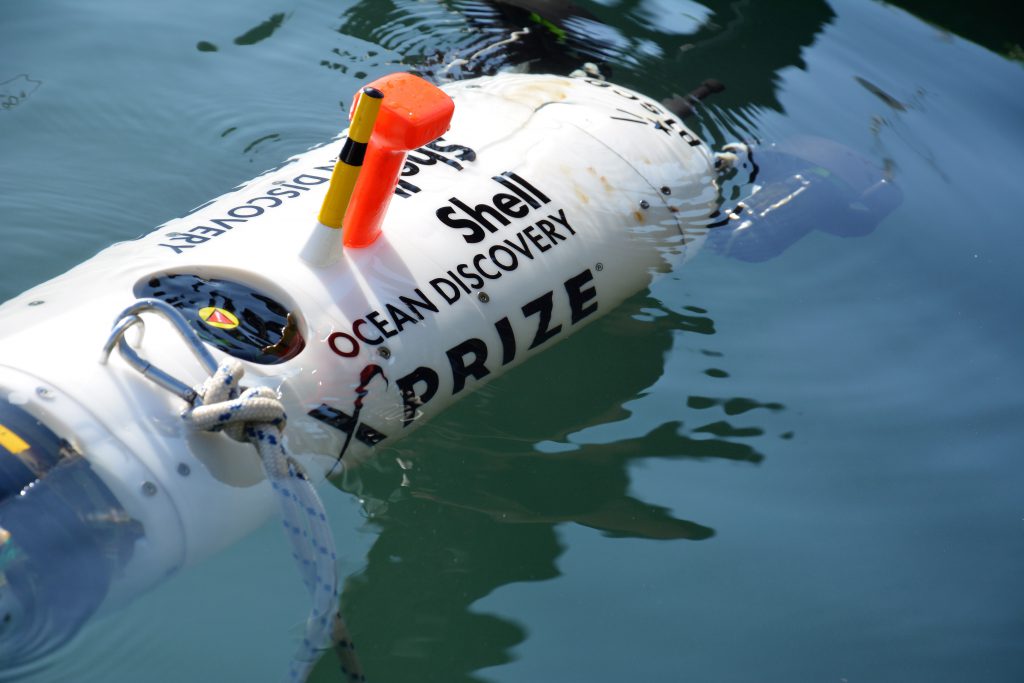 One of the main advantages of this system is its scalability, and the problem of autonomy is solved by the development of new energy supply technologies. The result of this competition can thus give rise to important developments in the area, aligned with the strategy that has been developed by INESC TEC with regard to the exploration of the deep sea.
Led by Nuno Cruz, the team competes in this phase against 20 other groups of researchers. All the projects that meet the criteria defined by the organisation will advance to the next and last stage. From INESC TEC, several collaborators from the Centre for Robotics and Autonomous Systems (CRAS) participate in this project, namely Alexandra Nunes, Alfredo Martins, Ana Rita Gaspar, André Dias, Andry Pinto, Aníbal Matos, Bruno Ferreira, Carlos Gonçalves, Eduardo Silva, Guilherme Amaral, Hugo Ferreira, José Almeida, José Alves, Nuno Abreu, Nuno Cruz and Vítor Pinto, together with António Silva, from the University of Algarve.